Latest news from the Bluestone resort in Pembrokeshire
Latest news from the Bluestone resort in Pembrokeshire -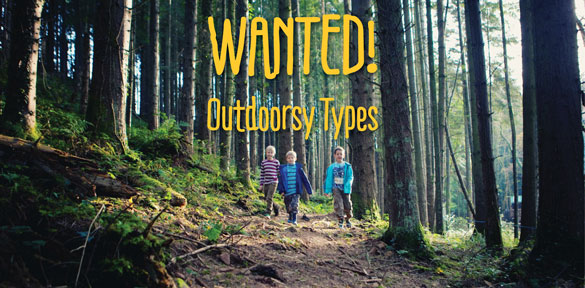 There's something magical about Pembrokeshire. And we're not talking about magicians - although there are tales of Welsh wizards being here in centuries past!
It's not just the stunning coastline, golden beaches or the spectacular landscape. Neither is it the historic castles, amazing wildlife or stunning walks. It's much more than that.
Bluestone beats in the heart of this great part of Wales, making it a perfect base for your wider exploration, whether by foot, bicycle or car. Combine a short break holiday at Bluestone, enjoying the free-range fun and relaxation you'd expect, with a wider exploration of Pembrokeshire and we're sure you'll have a wild time.
Spring Breaks
Spring into life at Bluestone National Park Resort with our very special short breaks. A Spring break at Bluestone puts you in the heart of the Pembrokeshire playground. Whether you are seeking the first signs of warmer weather, taking a chance to get outdoors and experience our free range activities or the wealth of history, wildlife or stunning beaches the county of Pembrokeshire has to offer, we have it all!
We think Mums deserve more than just one day
Let's make it #MotheringMarch join our campaign.
With all the work, care and love given by mums throughout the UK, Bluestone believes children and grandchildren should give their mums and grandmothers a month of pampering instead of cramming it all into a single day on Mother's Day. We're urging mums, grandmothers, sons, daughters, husbands and partners to use #motheringmarch on their social media sites to show support and demonstrate the appreciation they deserve! Let's make it #motheringmarch
Are you more I-Can than I-Pad?
Wild Adventures at Bluestone
Are gadgets and gizmos taking over your family holidays, preventing you from having a wild and fun time? Here at Bluestone we think games, apps and social media on tablet PCs and iPads are preventing children from experiencing real life, wild fun and adventure in the great outdoors. Click below and let us know what you think?
Are you I-Can?
Welsh Cake Challenge
Help us celebrate St Davids Day
St David's Day is celebrated in Wales on the 1st of March, in honour of Dewi Sant or St David, the patron saint of Wales. March the 1st is celebrated by schools and cultural societies throughout Wales and it is the modern day custom on that day to wear either a leek or a daffodil! To celebrate St Davids Day we've got an easy to follow Welsh Cake Recipe on our Facebook page and you can upload a picture of your creations for your chance to win a break!
Welsh Cake Challenge
Bluestone Resort Ltd, The Grange, Canaston Woods, Narberth, Pembrokeshire SA67 8DE.
See the Bluestone website -
http://www.bluestonewales.com/